I just reformatted my computer. I have my mouse plugged in and the pointing device on my laptop is driving me crazy. It's insanely sensitive so I have to be incredibly careful when I type.
Reformatting your computer is a little bit like cleaning out the garbage. Except I get to go through an entire terabyte of data and get rid of everything I no longer want on my computer. It's not so bad, until I find things that I had completely forgotten about and get totally distracted for a while. Hence me writing in my blog. I haven't updated for a while and I found the below 'survey' thing on my computer. So I filled it out and I'm putting it here. I guess it gives me an excuse to type for a little bit.
Besides, writing about how things are going in my life feels nice every now and then. Sometimes it's hard to explain how I feel out loud, and writing it all out is much easier.
Recently, I've been feeling alienated at work. I've said it before, but now every time I get dressed for work, I dread how it's going to feel when I get there. Usually it's all worry about nothing, but there are days when I notice that I just don't fit in anymore. I'm turning 20 in 2 months, and some of the girls that I work are just turning 17. It's strange. I've experienced a whole different side of the world than some of these girls have, and the way I approach life, let alone work, is so different.
It's just odd, now, I guess. I don't like it. I feel like we don't relate. What's worse is when there's hangouts that not only do I not get invited to, but the nights when there's hangouts and the other girls get invited in FRONT of me, and I hear nothing about it until I see the "Oh we had so much fun tonight!" on facebook. Ugh. It just hurts, I guess.
Music makes things better. Sometimes I forget how much of a 'therapy' it can be. Music and video games. I've been playing a lot of halo with my brother recently, and I've been hanging out with Mike Murphy a few times a week recently as well.
It's nice, being able to relate on that front. Anyway. READDDDD haha
Oh, and here's a picture for right now, because I just found it on my computer.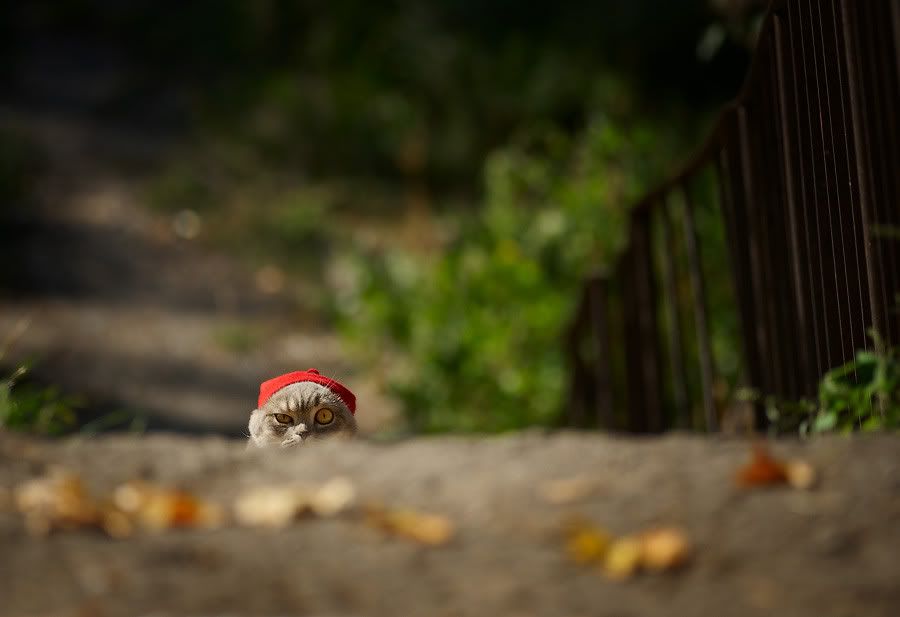 HAHAHAH I laugh every time.

THREE WAYS I AM STILL A KID:
1. I want to be a super hero.
2. I love watching Disney movies
3. I'm really loud and incredibly annoying…a lot of the time.
THREE WAYS I AM ALREADY OLD:
1. I have a steady job to pay bills
2. I do laundry
3. I read for fun
THREE THINGS I WANT TO DO:
1. Be stress-free
2. Go on a tropical vacation
3. Find the job that I really love
THREE WAYS THAT I'M A STEREOTYPICAL "BOY":
1. I love video games
2. I like football and hockey
3. I eat junk food all the time
THREE WAYS THAT I'M A STEREOTYPICAL "GIRL":
1. I love chocolate and ice cream
2. I really enjoy Harry Potter
3. I like to scrapbook and take lots of pictures
THREE NEW THINGS I WANT TO TRY IN THE NEXT 12 MONTHS:
1. Fly in an airplane
2. Go on a vacation without my family
3. Some crazy fancy food
THREE THINGS YOU LIKE ABOUT YOURSELF:
1. My ability to have fun
2. My morals and religious beliefs
3. I have and keep good grades
THREE THINGS YOU HATE ABOUT YOURSELF:
1. I think too much
2. I worry about unnecessary things
3. I forgive too easily
THREE THINGS THAT SCARE YOU:
1. The dark
2. Really large insects
3. Deep water
THREE OF YOUR EVERYDAY ESSENTIALS:
1. Clothes
2. Water
3. Laughter
THREE THINGS ABOUT THE OPPOSITE SEX THAT APPEAL TO YOU:
1. Good sense of humor
2. Logical
3. Respectful/Honest
THREE THINGS YOU JUST CAN'T DO:
1. Sleep enough
2. Hate
3. Win a fight
THREE CAREERS YOU'RE CONSIDERING:
1. Something with writing
2. Something in music
3. A planner
TEN things you wish you could say to ten different people right now:
1. You're incredibly self-centered. Sometimes I wonder why I wanted to be with you so badly. It makes me hate you sometimes, and then I remember how much fun we always had.
2. I believe in God. If that bothers you, I don't think I want to be friends with you. I try to be tolerant, but your lack of tolerance about my faith REALLY pisses me off.
3. I'm so glad you came back into my life. It's been lonely without close friends lately.
4. I'm really glad that you and I became good friends. I don't know what I'd do without you now.
5. Thanks for always looking out for me. I'm glad you're so protective of me.
6. You're about as fearsome as a doorstop.
7. I want to try that Florida trip the way it was supposed to be. Me and you.
8. I loved you. You don't even understand that. I loved you, and couldn't bear the possibility of hurting you. So I let you go. Because I had to, not because I wanted to. I couldn't watch you live that way.
9. Sometimes, I wonder what would have happened if I ever did go on that date with you. What would we have become?
10. You are brilliant. I only wish that I could see the world the way you do.
NINE places you feel at home:
1. My house
2. Nick's house
3. Work
4. Anywhere safe
5. Church
6. With friends
7. In my car (when it's functional)
8.
9.
EIGHT ways to win your heart:
1. Have fun with me
2. Live your own life
3. have goals
4. Be respectful
5. hold my hand
6. Be honest
7. listen to me and be able to talk with me
8. support me
SEVEN people of the opposite sex who mean or meant a lot to you:
1. Dad
2. Pete & Tim & Jamal
3. Nick & daddeh
4. The Sams
5. Mike Murphy
6. Matt Lacina
7. Bufface
SIX people of the same sex who mean a lot to you:
1. Momma
2. My sisters
3. Lauren and Lauren
4. Emily & Becca
5. Ryann & Cari & Their momma
6. The rest of the work girls J Kate, Nay, Paigey, Mrs. Kang, Nicole
FIVE things that cross your mind a lot:
1. Family..
2. Friends/Nick
3. School
4. Money
5. Time
FOUR things you do before you fall asleep:
1. pjs
2. take out contacts
3. set alarm
4. Fluff bed
THREE songs that mean something to you:
1. Finally Home - MercyMe
2. Forgive Me – Rebecca St. James
3. Dead! – My Chemical Romance (even if I don't want it to mean anything, it's still there)
TWO confessions:
1. I hold back most of my emotional issues.
2. I get really jealous sometimes.
ONE thing your thinking about right now:
Right at this moment? My brain is exploding because I have awesome headphones on and I'm listening to dubstep really loud. It's a little hard to think.