I really hate not being able to find socks that match.
Mostly because the fabric of different brands feels different. I can't stand going barefoot when it's cold, so today I'm stuck wearing one blue sock and one white sock. It makes me feel silly.
Nick brought me to a Griffins game last night. It was so fun. I'm so proud that he's become such a hockey fan. During the game I caught 3 certificates to Play n Trade...buy 1 get one free. Which is pretty exciting. So in a few minutes, Pete and I are going to pick up some new games.
Went and saw Liam Neeson's new movie, Unknown, yesterday. It's pretty neat. Combine Taken with the Bourne Series, and you've got that movie.
And, me being such a Liam Neeson fan, I loved it.
It's so full of badassery. The plot twists are pretty sweet, too.
I really like the name Liam. It's different, but not to the point where it's weird if you meet someone with the name. Kind of like 'Leah'. I don't know very many Leahs, and I'm pretty sure I only know one Liam.
It's so easy for me to think of boy names that I like, but someday, if I ever have a girl, I have no idea what I'd call her. heh.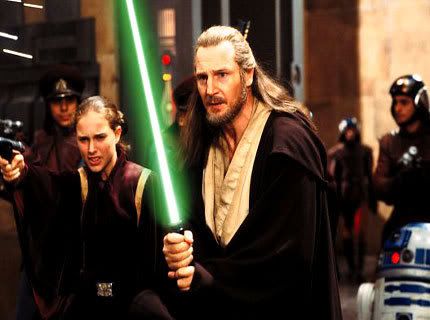 Seriously! Could he be any more of a bamf?